Need to buy Cell Phone Spy Software or mobile tracking software ?…Now you may Remotely Monitor Cell Phones and Computers with our Cell Phone Spying Software. View text Messages and Emails, Track Location, Record Calls, Log Keystrokes, Track Websites Visited, Monitor Call Details and much much more.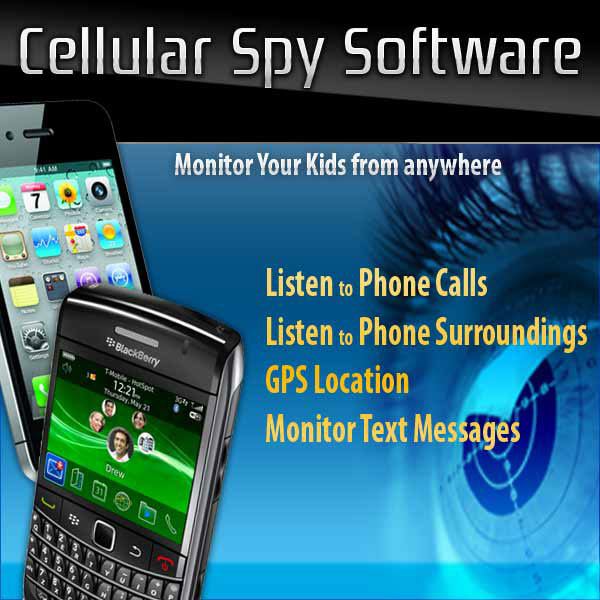 Our Cell Phone Monitoring Software helps you obtain the proof and evidence you need to regain your peace of mind. Parents and employers can now monitor Cellular Phone Calls and more with the worlds best Cell Phone Spy Software. Our Cell Phone monitoring Software tracks cell phone Calls and sends all the data and evidence back to your private online user account. You can easily download and install our Cellphone Monitoring software in just a few minutes. Start using our Cell Phone tracking Software in less than 15 minutes.
— Protect and Monitor Children remotely while they are away from home with Cell Phone Spy
— Track, Locate and Monitor Company Owned Cell Phones via the internet with our Mobile Phone Spy
— The Cell Phone Spy Program is a cell phone tracker that is completely undetected by your child
— Prices for our Child Cell Phone Monitoring Software are very economical
Our cheap cell phone spyware is a hi-tech web based Mobile Tracking Solution to monitor iPhone, Android, BlackBerry, Nokia and Windows Mobile phones. Are you are a parent or spouse concerned about your kids cell phone activity ? Or are you an employer worried about your employees cellular misuse with your company owned phones. If your answer is yes, then our affordable cell phone monitoring software is perfect for you. Contact our Spy Mobile website or our office at 800-743-2313
Visit our South Florida Spy Shops or call our Private Detective Agency to speak to a Private Investigator in Miami or your local city regarding Cell Phone Spy Software.